Image Transfer to an Agfa PACS Server
This document is an effort to demystify the interactions between a PACS Server, radiology equipment and other PACS.
The DICOM protocol was established to resolve interfacing and communication issues with radiology equipment called modalities, which produce images for diagnostic purposes. This mainly relates to installing a server in such a way that it communicates with various modalities by using transfer protocols. The server makes images accessible to reading stations. However, the protocol does not establish how the server must operate internally; the transfer alone determines the success of the communication. The production of DICOM images is represented in the left part of the following figure.
Over time, we wanted to send some images to third party DICOM servers. The publication is represented in the right-hand side of the figure. It is important to note that a server is used to only stock and exchange images; a server doesn't modify images.
DICOM Steps to Image Production
All images come from various modalities and manufacturers and they are all stored on the PACS server and added to its database. Over the course of 20 years of operation, Imagem has incorporated into its server technology an extensive range of imaging devices manufactured by GE, Siemens, Agfa, Hologic, Philips, Swissray, Toshiba, Kodak and others.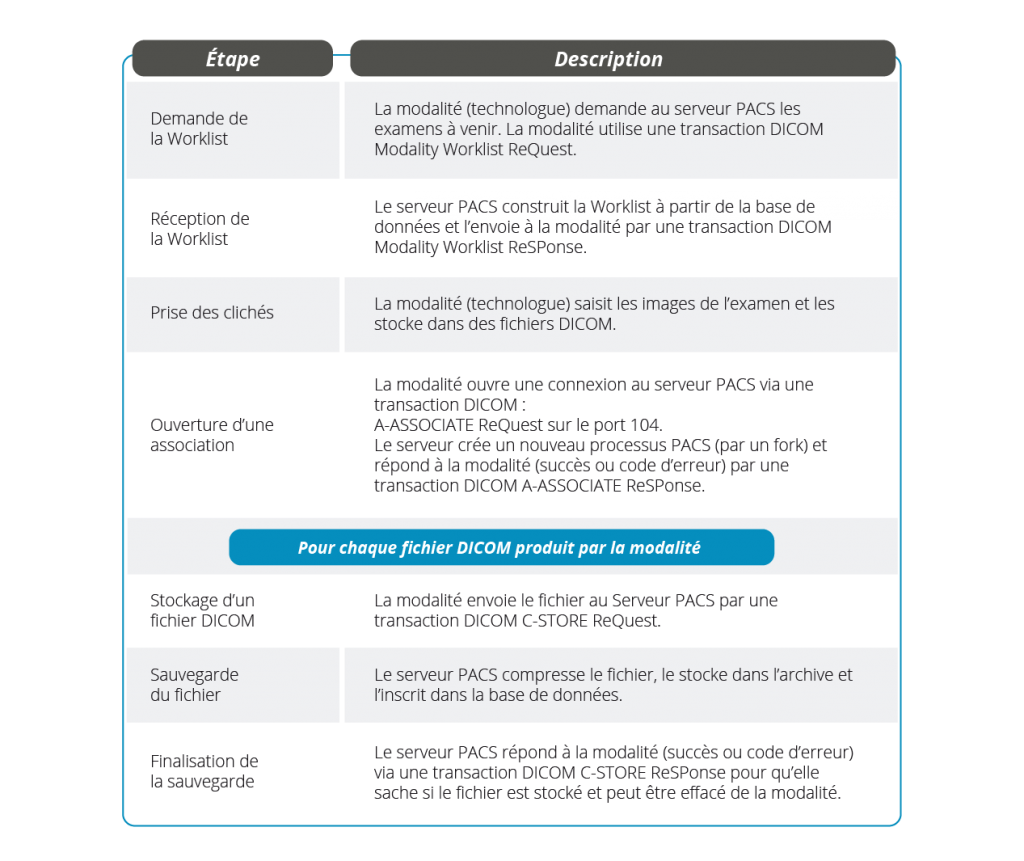 DICOM Steps for Displaying Images
Images can be sent to another destination, to another PACS
Load Balancing
We ignore what occurs exactly on the network between the Autorouter and the Destination, because we don't have any control on the path that is taken. Also, we cannot know what the Destination does before and after it responds. Let's suppose that the Destination utilizes load balancing
Factors behind the slowdown
The slowdown may be caused by different factors.